Developers of Cultist Simulator have just released two brand new DLCs for their award-winning title. Their names are "Priest" and "Ghoul". Along with it, Weather Factory decided to release Anthology Edition of the game with all DLCs and soundtrack. Moreover, they have announced their new project called Book of Hours, in which players will dive into the interesting life of a keeper of an occult library.
Even Weirder Than Before!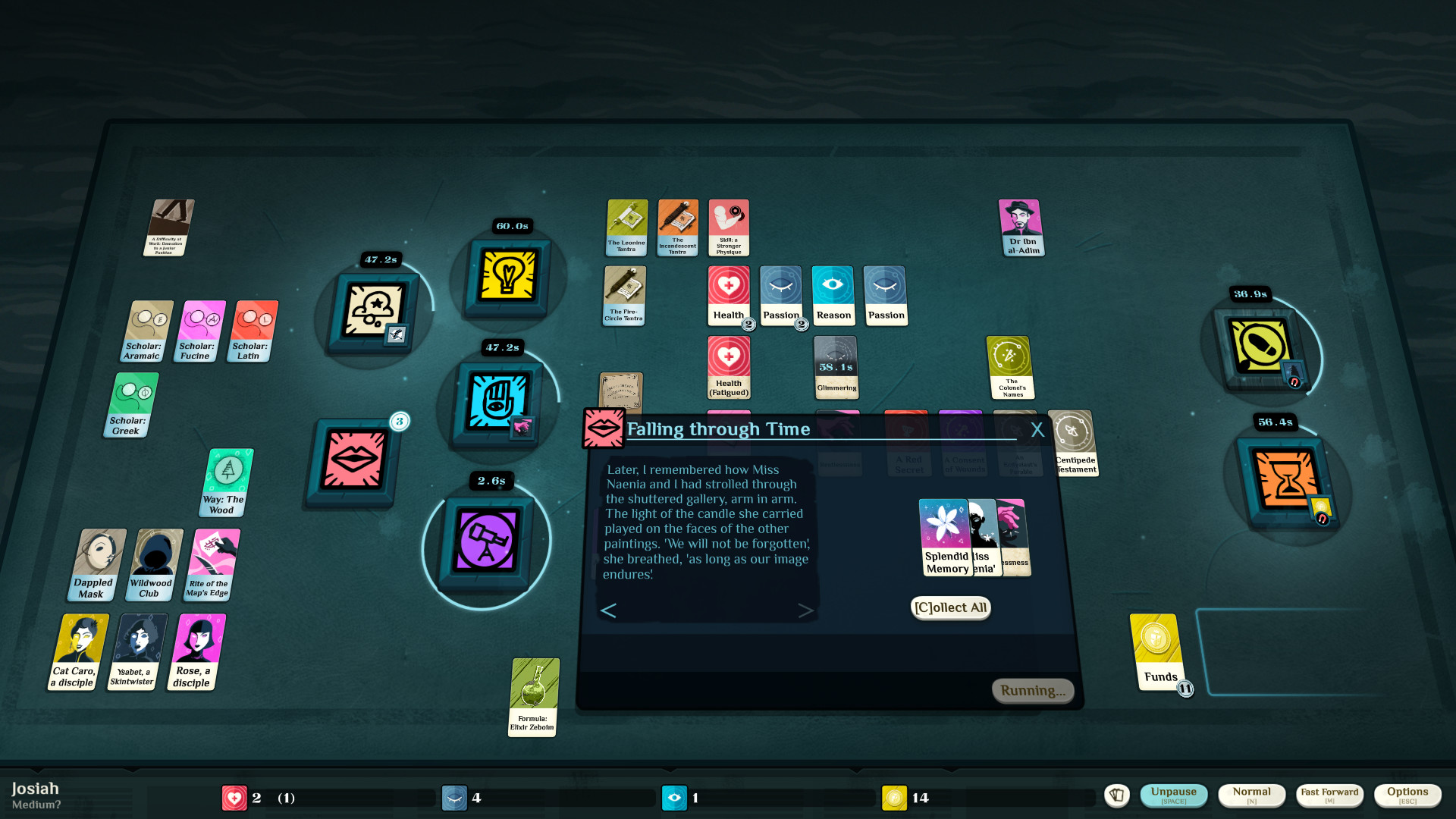 Both DLCs unlock new legacies as well as new ascensions. In the Priest DLC, we will take on the role of a suburban preacher, who will try to guide his initiates through the Way. Of course, it is never as easy as it sounds in Cultist Simulator – because the Way is actually you. Ghoul DLC allows you to start as an artist with cannibalistic tendencies and will allow you to ascend to become a Winter Long (an immortal being of immense power). Both DLCs also add a new ascension that allows you to take power from the one, who comes from Nowhere. Who is this and what are those powers? This is up for the players to discover!
In addition, DLCs also introduce a number of new and interesting mechanics. Priest DLC will allow its players to rally their initiates and fill them with holy fervor. On the other hand, Ghoul DLC will allow you to consume corpses of living beings (including your battle-scarred followers) for power, and also paint things that could even come to life. Both DLCs are available for a small price of $2,99. New players can treat themselves with the Anthology Edition that costs $33.11 – exactly 15% less than buying each article separately.
A New Beginning
With the release of Ghoul and Priest DLCs, Weather Factory is concluding their development of Cultist Simulator. However, the developers are not going on a vacation – instead, they have already announced a new game called Book of Hours. In this new title, the players will immerse themselves in an interesting life of a keeper of an occult library. The game will take place in the same setting of Secret Histories, meaning that players will meet familiar faces from the previous title, as well as some new ones. However, the devs have stated that this game will be more relaxed, allowing for more experimentation and less "You Died" screens. The ticking of clocks and permanent suspension will be replaced with the rustling of book pages, soft crackling of the fireplace, and the sound of heavy rain hitting the roof and windows.
Currently, Book of Hours can be wishlisted on Steam and its release date is set for 2021. Developers have shared that they are going to set up a Kickstarter campaign for the game later this year. For now, we know that the game is going to inherit parts of Cultist Simulator's interface and mechanics, though their applications will be different. Subscribe to Weather Factory's mailing list to know all the latest news about Cultist Simulator and Book of Hours.